Here is how it works!
embracing the camera is not about getting the camera out and taking pictures of others.
it's about
getting the camera out and getting in front of it
.
we want people to actually know we existed.
so, are you ready to embrace the camera?
here's the nitty gritty:
1. take a picture with you and your kids/spouse/family member/friend/whatever.
2. blog about that picture and include a link to our blog, or grab our button.
3. link your blog post up on mr. linky below.
4. visit the other embracers...give each other lots of compliments about how good we look with our greasy hair andsweatpants velour jogging suits on. cause yah, we need a little boost when it's been days since our last shower.
5. have fun!
This fun activity is courtesy of :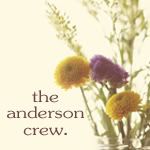 Here's our picture adventure today!
Today I got in front of the camera for this little activity thanks to the insistence of the photographer... MISS C!
Yep that little smarty took the first two pictures all by herself! For a 35 month old I think they are really good!
as you can see my hair and makeup team were off today, but Miss C was not realy interested in taking my picture it was more about taking baby dinosaur's picture. He is in my hand. She also loves to take pictures of the lake. I think she has a great eye for lighting!
Mommy and dinosaur with the Austin sky line
taken by Miss C
Lake Austin taken by Miss C
But of course I had to slip in a picture of Miss C! she wanted to hike back down
Mt. Bonnell
rather than take the steps. This is her leading the way.
My hiking guide Miss C
To make the little adventure all the more fun we ran into some tourist from Minnesota on their first trip to Texas. Of course just like they suspected we all wear boots! Miss C proudly showed hers off to them. Now they can run back up north and keep the stereotype alive!
And my day would not be complete with out my heart dropping to the floor at-least once. ahhhh motherhood.
Little smarty pants took my keys (to my brand new, 1 day old car) and threw them threw the fence! little weasel managed to fling them just further than my arm could reach! I had to dig dream in my girl scouts teaching, Oh wait I was NEVER in girl scouts! WTF do I do now? I put my redneck skills to good use, broke off a tree limp and fished my keys back threw the fence.
If any of you decide to join in leave me a comment with your link so I can see your pictures to!